Stuff We Use
HOSTING
If you website is a car then your host is the garage. This is where the website is 'parked' and stays.
I use bluehost for most of my sites. Nearly every new client for Creative Ministry Design (my design business) is uses Bluehost. I really just believe that it is the best option for any wordpress site, but definitely for ministry sites where the one updating the site needs simplicity and great customer care more than anything. You can read more about why I like them HERE.
Site ground is a hosting company that I use when I don't use Bluehost. I use it primarily for clients because I can manage multiple clients and sites easily. If you have multiple campuses that need hosting but will be run from a central hub, Site Ground's cloud hosting is the best option for you.
Themes
If the host is a garage then your theme is the body and frame of your website. It determines the overall look and feel of your website.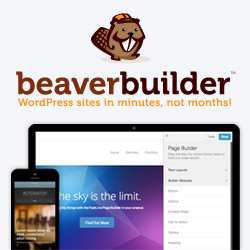 Beaver Builder is a Theme + a Page Builder. I have begun using the Page Builder exclusively for my clients. For custom projects I may need to use a different theme, but this really is a 'one, two punch.' In fact, the church I pastor is built completely on the Beaver Builder theme and page builder. I have created three pre-built sites using Beaver Builder as a base + a lot of other cool stuff. You can learn about those here.
So…I rarely recommend any theme that is geared towards exclusive use towards churches BUT with at least the Maranatha theme from Church Themes I make an exception! I have demoed it myself and really enjoy it. I've also paired it with the Beaver Builder page builder and it works beautifully. Pretty dynamic combination for a killer church site.
Plugins
Plugins are the add-ons that make your site more functional. Some themes (like Maranatha above) come standard with things like a staff page or sermon capability built in. Most do not. Plugins are the knick-knacks under the hood that make your site faster, better, and more capable.
WP Rocket is a premium caching plugin. I use a developers license. It has made setting up caching my sites go very quickly. It has also improved the load time of my sites on average of 65%. That's a pretty big deal in a world where you have about 5 seconds before someone goes on to the next site.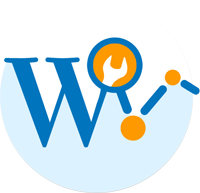 SEO or 'Search Engine Optimization' is important to ensure that when people search for you they see what you want them to see. For example, think about how important it would be for someone to see a certain image when you share a link on Facebook. Yet often times we see someone share a link and thumbnail from just somewhere in the page is pulled. The Yoast SEO plugin helps optimize your site for search engines and helps to ensure the way you show up in social media is on point!